Elizabeth Warren Clears The Field, As Last Major Primary Competitor Drops Bid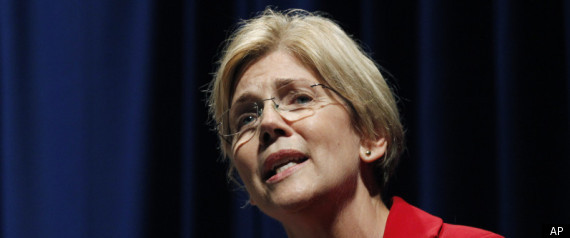 WASHINGTON -- Flush with money, media attention and national support for her Senate primary bid in Massachusetts, Elizabeth Warren had perhaps the biggest breakthrough in her campaign so far on Wednesday. She cleared the primary field.
Alan Khazei, the only major primary candidate still competing with Warren for the Democratic nomination to take on Sen. Scott Brown (R), announced that he was withdrawing from the race,
according to the Boston Globe
.
Khazei, a well-known social entrepreneur, had an uphill battle ahead of him. He trailed Warren in terms of campaign donations. And with the base of the party fascinated by Warren's candidacy and national Democrats privately cheering on the longtime consumer advocate, Khazei had little to no hope of breaking through.
By departing the race before it really got started, he followed in the footsteps of other one-time primary candidates, including Newton Mayor Setti Warren and Somerville activist Bob Massie.
"She has struck a chord, no doubt about it," Khazei told the
Globe
in an interview. "It's definitely affected my position. So fundraising has been tougher, and in terms of attention … It's challenging. Things have definitely shifted."
While party operatives argued that Khazei would not have posed much of a challenge to Warren had he chosen to stay in the race, his departure does allow the former Harvard professor to focus her time and resources on the general election campaign against Brown. It also will likely encourage Brown and allied groups to start ramping up attacks in haste, as they no longer have the luxury of seeing the Democratic field batter each other.

Introduces Financial Product Safety Commission